solar and yard structures

Licensed    |    Bonded    |    Insured         -         License No. INFORPL864J8         -         all content and images copyright Inform Prefab, LLC, all rights reserved


Fully customizable to suit any size or configuration.  You select your color palette from an array of custom paint and stain colors.  We will guide you through the steps to customize and create your own personalized structure and outdoor space.

Our full-service approach to your project includes Design Assistance, Computer-Generated Visualizations for your review and approval, Building Permit processing, and full installation at your project site, all included for one low price.

With current financial solar incentives, when an IN+FORM stand-alone structure is used as a ground-mount frame for a solar module system, it may be subject to a Federal Tax Credit of 30% of the total installed cost.  This is a Federal Tax credit, not simply a tax deduction.  Current Washington State incentives also may exempt the structure from Washington State Sales Tax.  These incentives will expire soon.  Ask us for details.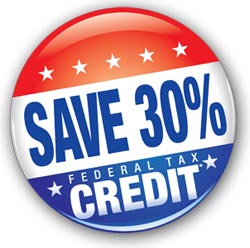 IN+FORM and Bill made the whole project really easy.  Taking care of permits at the beginning, to review of the project at the end, made this the easiest project I have ever been involved with.  I would use him again in a heartbeat.

–Rich, Auburn, Washington